Cartridge Care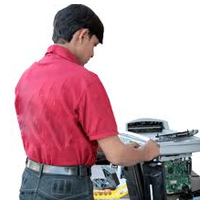 HOW TO CARE FOR YOUR INK CARTRIDGES TO ENSURE LONGER LIFE AND MAXIMUM PERFORMANCE
Keep your printer free from dust and debris.
Taking the printer cartridge out and wiping the cartridge and the printer cartridge holder can often fix some printing problems.
Never let the cartridge run out of ink completely.
Attempting to print with a cartridge that has no ink might result in damage to the print head. If the print head is damaged, the cartridge cannot be refilled.
Prevent the printhead from drying
by removing the cartridge from the printer as soon as you see the warning screen stating that it is out of ink. Store empty cartridges in a sealed plastic bag.
Store cartridges in a cold place,
and use the refrigerator if possible. If stored properly, refilled (or new) cartridges have a shelf life of up to three years.
Always have a spare set of cartridges available.
You should never remove an old cartridge without immediately replacing it. If the cartridge is not immediately replaced, the print head dries out, which could permanently clog it.
Perform the printer cleaning diagnostics and repair program
that comes with your printer driver software to correct any print problems.
"Prime" the cartridge
if a cleaning cycle fails to produce a quality print. To do this, hold the cartridge (print head down) and lightly place print head on a paper towel moistened with warm DISTILLED or FILTERED water until ink starts to bleed onto the paper towel. Do not wipe the print head, blot only.